Free to Play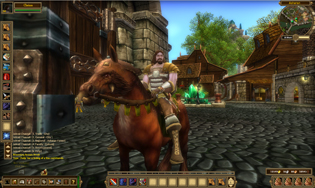 Alganon is now Free to Play! People who are interested in trying out Alganon before making any kind of purchase will have the option to create a free account and play on our servers.
With the F2P client you have the option of adding additional services via our Tribute Market "micro-transaction" system (see chart below). To purchase each of the service add-ons will total nearly $45, however we've created a special Super Pack that includes all the service add-ons for only $30. But during this special discounted time period, we have the Super Pack marked down to $19.95. You can purchase it in the Tribute Market!
Adventure awaits you in Alganon, come in and become a legend.
First Steps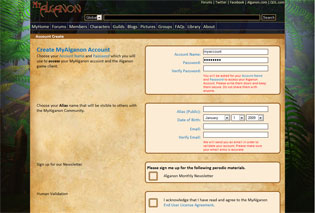 To begin your journey into the world of Alganon you first need to download the free game client. Clicking HERE opens the Alganon Steam page.
After you have successfully downloaded the client on Steam, all you need to do is run the game and log in with Steam.
While the client downloads be sure to check out the Library, Characters and Guilds sections of MyAlganon.
Library: Instead of searching through external sites which are often outdated you can use the Library. The Library, by it's very nature, is always 100% up to date since it pulls data directly from the game.
Characters: All characters developed in Alganon will be displayed on MyAlganon including details such as equipment, stats, and reputation.
Guilds: Bridging your communications with those in your guild that may be in the middle of a raid with those that are writing on MyAlganon about all the great accomplishments of the previous raid.
Explore the World
Once you've entered the world of Alganon, the starter Quests will help walk you through the basics of the game. Keep in mind the library is always a simple 'Y' keystroke away.
You can find answers to Frequently Asked Questions on our FAQ and Support pages.