Pre-Event Smashing
Starting Wednesday October 27, pumpkins will be placed around both cities (Xanjuix Karr and Asheran) and are open for everyone to smash to prep for the big event! With every pumpkin smashed youll have a chance to win the following:
Repair Tokens and Dyes
Halloween Masks and Candies
The Horseless Head (Ghost Pet)
Bones the Skeleton (Pet)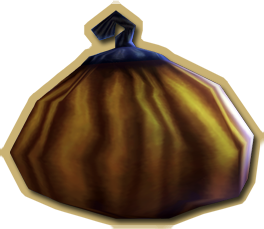 Big Ticket Event
During Halloween weekend well have the Big Ticket event! Starting on Saturday the Doomgourd Pumpkins will also have a chance to contain special colored tickets. Those tickets are redeemable for TRIBUTE!
Copper Ticket = 1,000 Tribute
Silver Ticket = 2,500 Tribute
Golden Ticket = 5,000 Tribute
The Big Ticket event runs Saturday and Sunday (Oct 30th and 31st). Tickets can be redeemed by trading them to a GM starting November 1st. Participation in the Big Ticket event will require the purchase of a Halloween event token for 50 Tribute in the Tribute Market. This token will be tied to the character that claims it and will need to remain in your character's inventory to participate in the event. Players without this token will still be able to attack the Doomgourd Pumpkins but will have no chance of finding a ticket, so keep an inventory slot open!