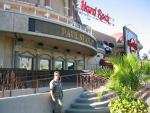 Hokk Is Down
Started by
Whyspir
,
Sep 18 2010 12:59 PM
Posted 18 September 2010 - 12:59 PM
Seems hokk is down...
Any clue how long it will be.
Damn you Scoffer!!! You have givin us your bug!!
"I thought I wanted a career, turns out I just wanted pay checks."
"Behind every successful man is his woman. Behind the fall of a successful man is usually another woman."
---
Posted 18 September 2010 - 01:06 PM
The server has already reset and is back up. If there's a reason that we'll need to keep the server down for an extended time, we'll make sure to let everyone know what's going on.

---
---
0 user(s) are reading this topic
0 members, 0 guests, 0 anonymous users